Hay Moon – NEW SINGLE and MUSIC VIDEO release on May 14, 2021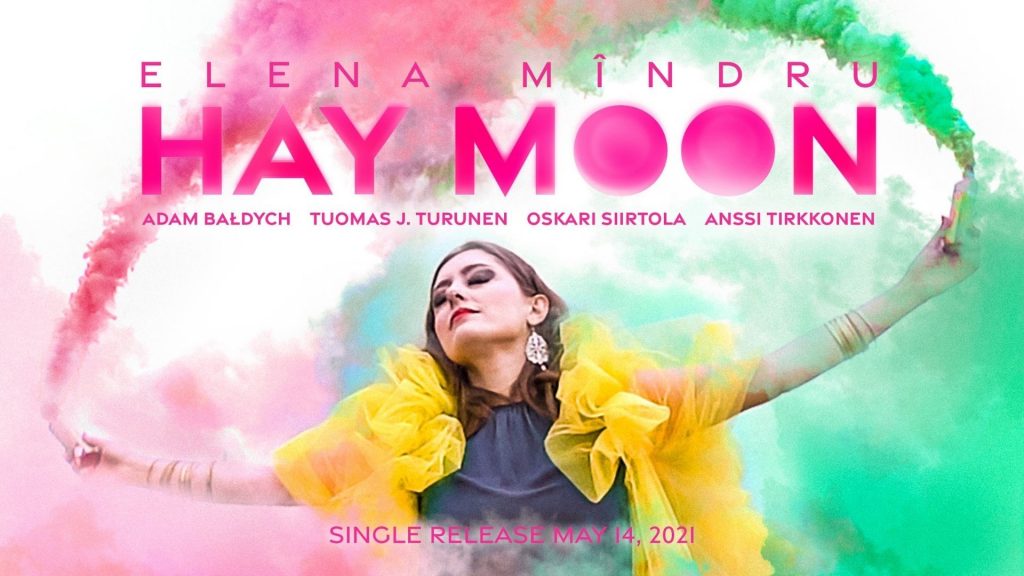 Great news during this very dark pandemic period for us musicians:
NEW SINGLE and MUSIC VIDEO release on May 14, 2021: HAY MOON
ELENA MÎNDRU voice & EFX
ADAM BAŁDYCH violin & renaissance violin
TUOMAS J. TURUNEN piano
OSKARI SIIRTOLA double bass
ANSSI TIRKKONEN drums
Recording and Mixing: Joonas Saikkonen
Mastering: Jarno Alho @ Alho Audio Mastering
Video Directing: Riikka Kampara
Filming: Antti Kujanpää
Video Color Edit: Napoleon Digital
Cover Graphics: Andrei Budescu
Label: Eclipse Music
This is the first single from my new album HOPE which will be released on August 27, 2021.
We have collaborated with Adam Baldych for three years already and it is wonderful to have our music officially released for the wide world. Adam's violin playing it is such a beautiful interpretation of the musical thoughts we wrote for this project, like a sophisticated pearl's touch. The musical connection has always been the engine of our playing together, breaking national borders, and bringing three different cultures together with the universal language of music.
Most part of the music on this album was conceived during the pandemic. We made music and composed to make it easier for us to go through the hard restrictions we had to endure. A way to hope that these times will end as soon as possible, bringing hope for a better future for humanity. Even though sometimes the lyrics seem to illustrate a rather gloomy and threatening reality, they also speak of the hope that these troubled times bring people together and make them more aware that we must do something to protect this world, the only one we have.
Watch the premiere of the video on May 14, 2021 at 9:00 (EET) <a href="https://youtu.be/dOpN1Il_Nq0″>here</a>.